Nieuw project onderweg!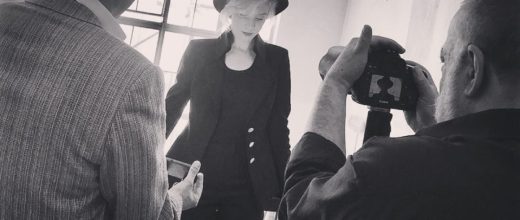 Photo shoots, making videos, writing plans, booking concerts: for years I worked on my own, or together with a small group of friends.
Two years ago a new idea came to me, and I embarked on an adventure, alone. I travelled to Canada to think and write and to meet songwriters who helped me along the way.
And now I am so thrilled and grateful to be surrounded by a team of ten wonderful people on the journey of realizing my crazy idea – and the pack is expanding still.
There's a new project on the way which includes new music, a story that has to be told and a woman in a suit. Here's to working together! ?