Back home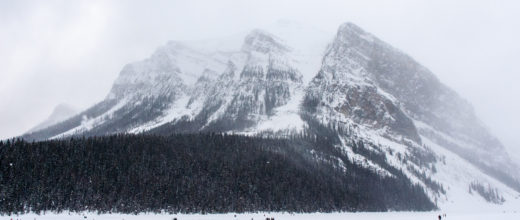 Back home, and my jetlag and me are still looking for words to describe the past four weeks. ⠀⠀⠀⠀⠀⠀⠀⠀⠀⠀⠀⠀ ⠀⠀⠀⠀⠀⠀⠀⠀⠀⠀⠀⠀
I had no idea what I got myself into when I got an invitation for an artist-in-residence spot in Canada, last December. I still hadn't when I boarded a plane, last February. All I wanted was a room of my own to write in for a while. ⠀⠀⠀
⠀⠀⠀⠀⠀⠀⠀⠀⠀
Little did I know that I would not only get a gorgeous room of my own (with grand piano), but that it would be in one of the most beautiful places I'd ever seen. And yes, I wrote a great bunch of new songs there, I recorded four of them and it made me a very happy kid.
But that wasn't even the best part.
⠀⠀⠀⠀⠀⠀⠀⠀⠀⠀⠀⠀
Little did I know that I wouldn't feel alone at all, not for a second. Little did I know that I would find myself between some of the finest, honest, sweetest and most humble songwriters I ever met, and that playing, laughing, talking and just being with them would be the biggest gift of all.
⠀⠀⠀⠀⠀⠀⠀⠀⠀⠀⠀⠀
I fell head over heels in love with Canada, but those Canadian and American songwriters, they stole my heart. A big thanks to everyone at the @banffcentre for creating this opportunity and feeding us with inspiration, good care and endless cups of chocolate mousse. Thank you Kevin Welch, @kimrichey, Lynn Miles, Dustin Welch, Don Henry, @fatskaplin and Howard Bilerman for all your wise and sweet words and coaching me in my writing. Thank you fellow workers in song, freshly made friends – you know who you are, missing you A LOT up here. Thank you Irene Maria Bakker for awarding me the Maria Francisca Josepha Brouwer Endowment Fund which made this life-changing adventure possible.
I'll be back, mountains, and until then, I'll hug the Dutchies I've missed so dearly, and I'll soldier on in the Tower of Song.
X ⠀⠀
⠀⠀⠀⠀⠀⠀⠀⠀⠀⠀
Photo (by me): Lake Louise, Banff National Park, Canada